BNF Kombucha's FoodReady story as told by Kevin Warren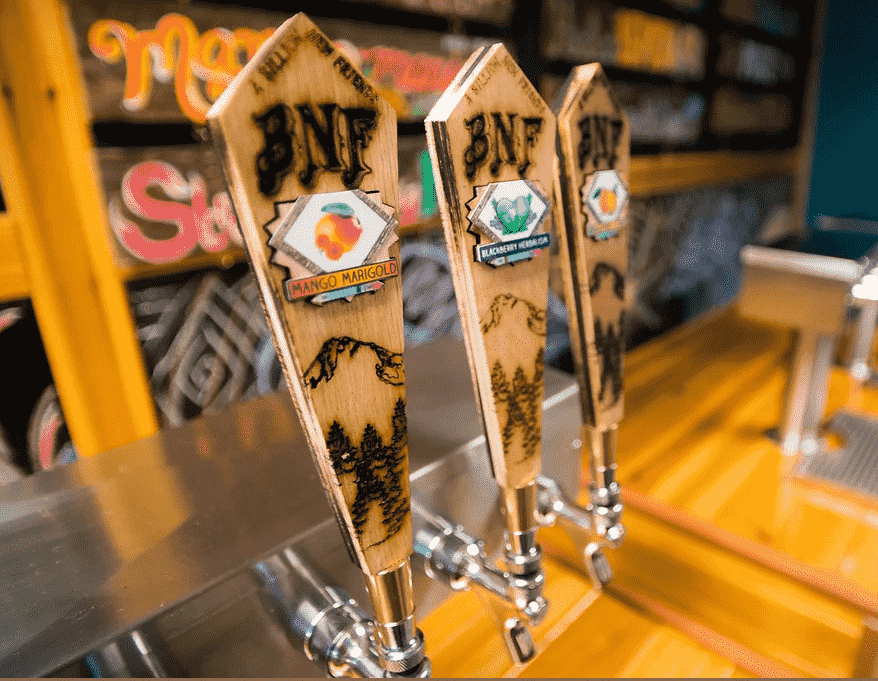 BNF Kombucha Company Summary
BNF Kombucha & Jun has been in business for many years in Eugene, Oregon producing Kombucha and Jun for grocery chains.
Kevin Warren and Alex Fikany, co-founders of BNF Kombucha, were told that in order to maintain and expand their sales contract with a premier national grocery chain client, Whole Foods, they needed to undergo a GMP audit.  The GMP audit required an on-site inspection and audit that lasted eight hours.
This required organizing a comprehensive food safety program including updated HACCP plans, Standard Operating Procedures (SOPs), and operational checklists along with robust, daily batch monitoring and food traceability record keeping and mock recall ability.
BNF Kombucha selected FoodReady to provide its cloud-based Food Safety Management and Quality Assurance platform and chose to work with FoodReady's onboarding team of QA managers to deliver audit readiness and maintain their readiness going forward.
With the help of FoodReady food safety software and consulting, BNF Kombucha & Jun passed its first 3rd party audit allowing the business to expand its working relationship with Whole Foods on a National level.
BNF was able to leverage the FoodReady digital food safety software platform to show their key food safety documents and daily records to the GMP auditor including BNF's digital HACCP plan, its Standard Operating Procedures (SOPs), PRPs (pre-requisite programs), checklists for daily items like sanitation and opening and closing procedures, as well as batch management, food traceability records, logs, and food recall readiness.
When BNF Kombucha contacted FoodReady for help in organizing its food safety program and records management system initially, FoodReady performed a gap assessment by collecting all the documents and information about its processes and procedures and production.   Everything needed to be updated and organized including new HACCP plans, new SOPs, new recall plan, and updated procedures for daily records management, sanitation and food product traceability.
2. Development of Food Safety Program
Preventive Control/HACCP food safety plans, SOPs (Standard Operating Procedures), and Recall Plans were developed inside the FoodReady software with the help of the FoodReady team members and then reviewed with the client.
FoodReady has an enormous library of customizable HACCP templates including templates for fermenteds and kombucha. 

FoodReady food safety software was implemented and BNF's employees were trained on filling out daily operations and sanitation checklists, daily batch record logs and supplier ingredient receiving and supplier document management.  This also included the tracking of which lots were used in which batches.
FoodReady co-founder Dave Seddon is a longtime SQF/GMP auditor and has worked in the food industry for over 25 years and has audited over 500 food manufacturing companies. Dave Seddon, Dustin Steva, and Luke Duffy, FoodReady's Director of Quality, performed an internal audit of BNF's kombucha facility in preparation for the 3rd-party GMP audit before the actual GMP audit and helped close the gaps.   Any gaps identified by FoodReady were then addressed prior to the audit.  FoodReady arranged for the 3rd party GMP audit.
BNF Kombucha passed their 3rd party GMP audit on their first attempt with only a few non-conformances which FoodReady helped  BNF correct.
6.Expansion of Whole Foods Contract

BNF has leveraged access to new clients through successful audits to expand its kombucha and jun business.
"FoodReady food safety software and SQF / GMP expert QA Manager Consultants helped us prepare for and develop the required haccp plans and SOPs and recall plan and checklists and batch monitoring for our future GMP certification audit which we passed.  This has allowed us to expand our business relationship with a national grocery chain.   We can't thank FoodReady enough for the wonderful assistance they provided!"
— Kevin Warren, CoFounder & Head of Operations at BNF Kombucha & Jun
Give the FoodReady platform a try for free for 14 days.