Published October 24, 2023
Are you looking to get your facility or food product GMP certified? If so, you might want to consider using GMP software. We have listed a few very good cGMP software options below.

GMP, or Good Manufacturing Practices, are a set of guidelines and regulations that ensure the quality, safety, and consistency of products in the pharmaceutical, biotechnology, and food industries. GMP covers various aspects, including manufacturing processes, facilities, equipment, documentation, and personnel practices.
cGMP, or Current Good Manufacturing Practices, refers to the current, up-to-date GMP standards and practices that meet the regulatory requirements of health authorities, such as the FDA (Food and Drug Administration) in the United States.
GMP software refers to computerized systems or software solutions designed to help companies maintain compliance with GMP regulations. It can assist in managing documentation, quality control, process control, training, batch records, and other critical aspects of GMP compliance.
There are several reputable HACCP plan companies that specialize in assisting businesses with developing and implementing HACCP plans.
Looking for Best Food Safety Software in Manufacturing ?
Try out Best Food Safety Software
Looking for Best HACCP plan companies​?
Try out Best Food Safety Software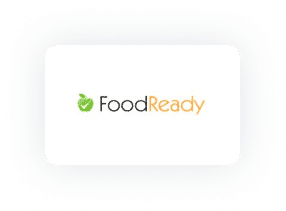 FoodReady software with a combination of expert food safety consulting can help you with affordable GMP, CGMP, GFSI, SQF, BRC, ISO Certifications, and 3rd-party audit preparation.
Document Control: The software allows you to create, review, approve, and distribute documents in a controlled manner.
Training Management: FoodReady can track and manage employee training records, ensuring that all staff are adequately trained on the latest procedures and policies.
Audit Management: The software can help plan, schedule, and conduct internal and external audits.
Non-Conformance and Corrective Action: FoodReady can help identify, document, and track non-conformances. It can also help manage corrective and preventive actions (CAPA) to ensure that issues are addressed and prevented from recurring.
Supplier Quality Management: The software can help manage supplier qualifications, evaluations, and performance monitoring.
Reporting and Analytics: FoodReady can provide real-time reporting and analytics to help monitor and improve food safety and quality performance.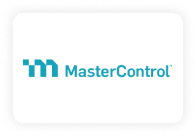 Free version: Not Available
Pricing: Contact MasterControl for more information
Platforms supported:  Web, iOS, and Android
MasterControl offers a food safety management solution for managing HACCP (Hazard Analysis Critical Control Points) plans, tracking compliance with food safety standards, conducting risk assessments, managing corrective actions, and analyzing data for continuous improvement.
1. Implementation and Validation Software
3. Centralizes Information


Free version: Trial Available
Pricing: Contact Tulip for more information
Platforms supported: Web, iOS, and Android
Tulip's operations platform can streamline your compliance efforts and enable your business to adhere to GMP regulations.
2. Hygiene and sanitation
3. Diligent documentation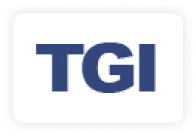 Free Trial: Not Available
Pricing: Contact Technology Group International (TGI) for more information
TGI is a blockchain-powered food safety software solution that enables end-to-end traceability and transparency in the food supply chain.
1. Covers Manufacturing Process
2. Product Storage and Transport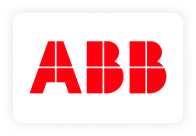 Free version: Not Available
Pricing: Contact Global ABB for more information
Platforms supported: Web, iOS and Android
ABB delivers a complete process control system, facility automation management as well as an integrated environmental monitoring system.
1. Document and Training Management
2. Quality Control and Assurance
3. Compliance Monitoring and Change Control
Frequently asked questions: