Published October 24, 2023
Best Food Operations Software
Does your industry or business have food operations and management with all the food safety requirements? Food Operations Software will help integrate your needs.

What is food operations software?
Food operations software helps streamline various aspects of manufacturing operations, including inventory management, recipe management, production planning, vendor management, and compliance with food safety regulations.
Why is food operations software required?
It may be required to streamline operations, enhance inventory management, ensure food safety compliance, optimize production planning, improve communication and collaboration, and provide valuable reporting and analytics.
Top 5 Best Food Operations Software
When it comes to food operations software, the options available can help streamline processes and improve efficiency in the food industry.
Looking for Best Food Safety Software in Manufacturing ?
Try out Best Food Safety Software
Looking for Best HACCP plan companies​?
Try out Best Food Safety Software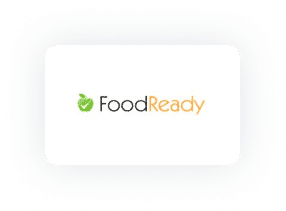 FoodReady software is designed to streamline and automate food operations, ensuring compliance with food safety standards and improving overall efficiency.
Recipe Management: FoodReady allows you to store and manage all your recipes in one place.
Inventory Management: The software helps you keep track of your inventory in real-time and reduces waste.
Quality Control: FoodReady helps maintain high food quality standards by tracking and managing quality control processes. It can monitor temperature controls, cleaning schedules, and other critical control points.
Compliance Management: The software ensures that your operations are compliant with food safety regulations. It can generate reports for health inspections and audits.
Traceability: FoodReady provides end-to-end traceability, allowing you to track ingredients from supplier to customer. This is crucial for managing recalls and ensuring food safety.
Task Management: Assign tasks to staff members, track their progress, and ensure that all necessary tasks are completed on time.
Reporting and Analytics: FoodReady provides detailed reports and analytics, giving you insights into your operations and helping you make data-driven decisions.
Training and Documentation: The software can store and manage all your food safety and quality documentation.
Supplier Management: Manage all your suppliers in one place, track their performance, and ensure they meet your quality standards.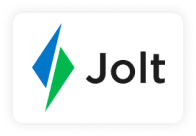 Free version: Not available
Pricing: Contact Jolt for more information
Platforms supported:  Web, iOS, and Android
Jolt helps businesses ensure smooth operations and maintain high standards of quality and consistency.
1. Task Management and Employee Scheduling
2. Food Safety Compliance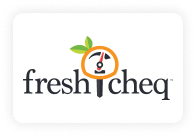 Free version: Trial Available
Pricing: Contact FreshCheq for more information
Platforms supported: Web, iOS, and Android
FreshCheq is a digital management tool that helps businesses automate temperature monitoring, logging of food safety tasks, and compliance tracking for restaurants and food service.
1. Employee and Inventory Management
3. Kitchen/Menu Management
4. Mobile Access and Monitoring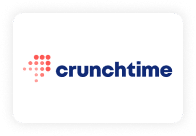 Free version: Not Available
Pricing: Contact CrunchTime for more information
Platforms supported: Web, iOS, and Android
CrunchTime offers a powerful enterprise management system for streamlined operations in the food service industry.
1. Inventory and Production Management
2. Recipe and Menu Engineering
3. Labor and Vendor Management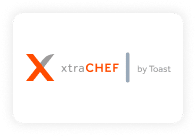 Compeat integrated by xtraCHEF
Pricing: Contact Compeat for more information
Platforms supported: Web, iOS and Android
Compeat is an all-in-one operational management software designed for the restaurant industry. It covers various aspects such as inventory management, accounting, workforce management, and data analytics.
1.Recipe and Menu Management
2. Compliance and Regulatory Management
Frequently asked questions: