Published October 25, 2023
Best Environmental Monitoring Software
The food and beverage industry requires robust environmental monitoring to ensure the safety and quality of their products.

What is environmental monitoring software for the food and beverage industry?
Environmental monitoring software for the food and beverage industry is a specialized solution that helps monitor and manage environmental conditions in food production and storage environments.
Why is environmental monitoring important for food production?
Environmental monitoring is crucial in the food and beverage industry to ensure compliance with food safety regulations and prevent contamination. It helps mitigate the risk of microbial growth, spoilage, and other hazardous conditions, ensuring product safety and quality.
Top 5 Environmental Monitoring Software
Discover the best software or application solution for your food manufacturing with top companies and best practices:
Looking for Best Food Safety Software in Manufacturing ?
Try out Best Food Safety Software
Looking for Best HACCP plan companies​?
Try out Best Food Safety Software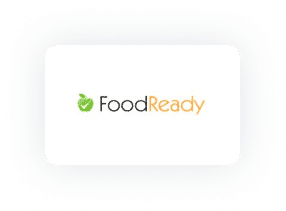 FoodReady is a leading environmental monitoring software that is specifically designed for the food industry.
Compliance with Regulations:

FoodReady helps businesses comply with food safety regulations such as HACCP, ISO 22000, and

FSMA and FSMA rule 204

.

Real-Time Monitoring: The software provides real-time monitoring of environmental conditions like temperature, humidity, and potential contaminants.
Data Analysis: FoodReady offers advanced data analysis tools. These can help identify trends, predict potential issues, and make informed decisions to improve food safety and quality.
Traceability: The software provides complete traceability of all food products, from raw materials to finished goods.
Automation: FoodReady automates many tasks related to environmental monitoring, saving time and reducing the risk of human error.
Training and Support: The company offers comprehensive training and support to ensure that users can effectively use the software.
Cost-Effective: By preventing food safety issues and improving efficiency, FoodReady can save businesses a significant amount of money in the long run.
Customizable: The software can be customized to meet the specific needs of each business.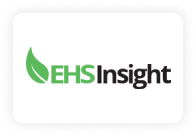 Free version: Free Trial Available
Pricing: Contact EHS Insight for more information
Platforms supported:  Web, iOS, and Android
EHS Insight offers a comprehensive environmental monitoring software platform that helps food and beverage companies track and manage various environmental parameters.
1. Environmental Compliance
2. Document Storage and Employee Management
3. Energy Management and Real time Updates


Free version: Not Available
Pricing: Contact Safefood 360° for more information
Safefood 360° is a software platform that is designed to help businesses, including those in the food manufacturing industry, streamline their operations and ensure compliance with various regulations.
1. Document Management and Document Storage
2. Environmental Compliance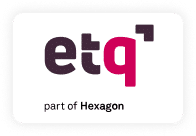 Free Trial: Not Available
Pricing: Contact ETQ Reliance for more information
Platforms supported: Web, iOS, and Android
ETQ Reliance is an all-in-one mobile app and a complete solution for auditing & inspections. After each inspection, GoAudits can instantly generate inspection reports and automatically email them to the right people for real-time information.
1. Non Conformance Handling and Supply Chain Management
2. New Product Introduction and Enterprise Risk Management
3. Environmental Management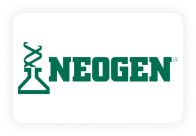 Free version: Not Available
Pricing: Contact Neogen Corporation for more information
Why use Neogen Corporation?
Neogen is a diverse suite of solutions for the food, beverage, animal protein and agriculture industries, Neogen empowers our customers to safeguard their brands and create better products.
Neogen Corporation Features:
1. Take the Online Assessment
2. Environmental Monitoring Handbook
3. Validations and Recognitions
Frequently asked questions: