Affordable

Automated
Food Safety
Affordable software intelligence to get your Food Safety / HACCP program ready for any Retail, GFSI, SQF, GMP, USDA, FDA, Local Health inspection or audit.
"We recently passed with flying colours a three-day FDA inspection and are prepared for our Costco audit due to the unique combination of software and food safety experts to organize our HACCP program and daily production records. As they say, FoodReady helps you Get Ready and Stay Ready for any inspection or audit."
An "All-In-One" Food Safety / HACCP software solution for food producers, food service establishments, distributors, seafood fisheries, USDA slaughter, and more. Use our software intelligence platform to save time and hassle in establishing a food safety / HACCP program and maintain all the required records in a single centralized place. We cover national and international certifications like GFSI, SQF, GMP, FSSC, BRC, HACCP and more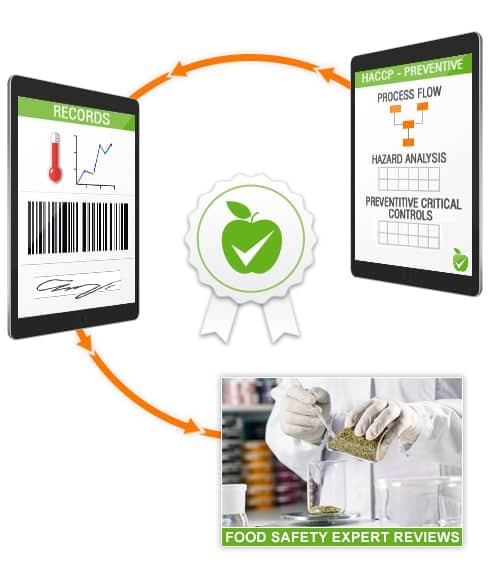 Use our automated Preventive Control / HACCP plan and SOP writer.  Record your daily / weekly production logs to stay compliant.
How Does The Food Ready Process Work?
First, establish a solid Food Safety / Hazard Analysis Critical Control Point (HACCP) Program.  Define your process steps, hazards, and critical controls to document your safe food processing practices for inspectors or auditors in our web application.  
Second, use our mobile app to maintain a culture of food safety by implementing your programs via tracking supplier inventory, quality batch management, and required logs and records such as sanitation and time & temperature.  
Third, have the option of working with our certified food safety experts to help write and review your documentation.  
Follow The Process To Be Ready
Digital Records
Management
Use our Mobile App to Log and Record Your Daily Food Safety Activities With Ease!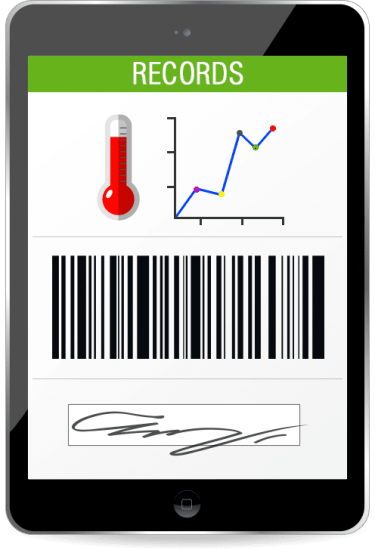 The FoodReady Mobile App is available on iOS and Android Phones and Tablets.  It's ready to be installed in kitchens, production facilities, and more.  Integrates with Thermoworks Bluetooth Thermometers and has internal Bar & QR Code Scanners.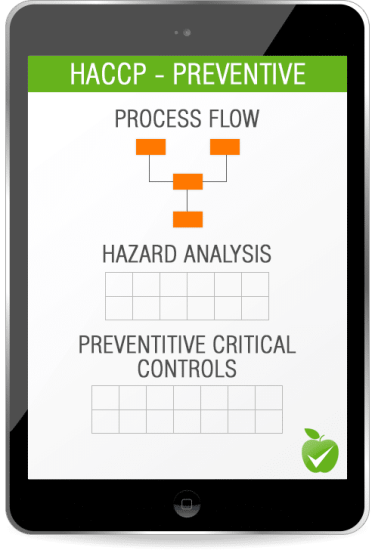 All Preventive Control / HACCP plans and SOPs are

record ready

and are integrated directly with the Food Ready

mobile app

to track and manage your daily food safety operations to stay compliant.
Live
PC / HACCP Plan Examples​
Access over a hundred live plan examples and Standard Operating Procedure (SOP) examples that represent almost any food category. Plans examples include

biological

,

chemical

, and

physical

,

hazards

,

critical controls

,

standard operating procedures

,

ingredients

,

equipment

, and

log sheets

.
Join thousands of food companies and restaurants that have used Food Ready to write and record their food safety documentation
Affordable and Fast,
Writing

Services
Short on time or need extra assistance with your food safety knowledge?
We Write Food Safety / HACCP / GMP / SQF / GFSI Documentation For You!
Access SQF, GMP, HACCP and Preventive Qualified Control Individual (PCQI) certified food safety professionals that can help your company prepare your food safety documentation. Our teams and partners leverage our automated food safety software to help deliver compliant and affordable Food Safety / HACCP Plans, CFR 117 Good Manufacturing Practices, Standard Operating Procedures, Recall Plans, Records Management, and more.